Today's 10 Questions features Aardvark Advisor. I met Mr. Aardvark at Camp FI in Florida and greatly enjoyed talking to him and his wife. They are sharp folks. However, I must comment on two of Mr. A's (I'm sick of spelling out that whole animal name) answers:
Mr. A said that if he could be a dinosaur, it would be a pterodactyl. I'm sorry Mr. A, but a pterodactyl isn't a dinosaur. Stick to eating ants.
To the beer question, Mr. A said: "Just keep those hops away from me! " #Sacrilege
Ok, now that that's off my chest, take it away Mr. A!
Why did you start your blog?
Back in 2013, I was firmly in the "Evangelist" category of the FI religion ("Guys have you heard about this?!!") and wrote down a bunch of ideas for blog posts I could write to spread the word. Instead of doing something, I let years slip by and continued to read and make progress on my own. By 2017, though, and thanks in large part to the Choose FI guys, I realized that I wanted to be more engaged in this community of people who share the same values as me. I wanted to contribute and create and actually get to know these people who I'd been reading and listening to. So, I launched my blog and signed up for a Camp FI event and it's been a great ride ever since!
Where do you live? Do you love it, hate it or just meh. Do you rent or own? What are your thoughts on home ownership? What do you do for a living?
C-C-C-Combo Answer! My wife, dog, and I are in the DC suburbs after fleeing the city to rent a house with a yard for the dog (such millennials). We've been in the area since the early 2000s though and are mostly over it. There are too many people and we'd like to buy a house to be able to work on it, but aren't interested in paying the super high prices here. However, we've continued to stick around because we have lots of friends here and the salaries are nice and high. (I'm a software project manager and my wife works in budget analysis). We'll probably hang on for a couple more years and then find a smaller city where we can earn less, but be more comfortable for the long-term.
How do you stay fit? (If you're one of those crazy Crossfit people, please don't tell me that I suck because I don't do it. This has happened.)
Mr. 1500, you don't suck. I'm always tempted to become a crazy Crossfit person, but mostly stick to doing my own thing at the gym with weights and then various other fun activities like rock climbing, biking, kayaking, and hiking. One thing DC does have going for it is lots of opportunities for great outdoor activities and a generally active culture. My wife's similar and for a while had a part-time, side hustle gig as a gym instructor. She's since moved on from that, but it was a fun little experiment and she made a lot of great friends doing it.
FIRE
Is your goal financial independence? If so, where are you on the journey?
I definitely took the red FI pill and went down the rabbit hole starting in 2013ish with Mr. Money Mustache (which almost feels cliché since he convinced so many of us…). I've always felt like a job was a distraction from all the other cool things we can do with our time and so FI is super appealing. We keep our finances mostly separate, so by myself I'm about 75% there in dollar terms (further along in actual time since progress accelerates) and maybe 50-60% as a couple. I suspect goal posts will move a bit as we get close and try to decide if we'll stop working completely or shift to some low paying, fulfilling gigs.
Are you leanFIRE or fatFIRE or fartFIRE?
Certainly not fat, so probably some mix of lean and your ridiculous creation fart FIRE. My default mode is to be super frugal and I struggle to part with money. I'd like to get there quickly and then set up a life where we maybe still earn, but live how we want. The Frugalwoods are big role models for me.
Do you tell others of your FIRE plans or are you in the closet?
There are a couple of friends that understand the full magnitude of my obsession and others that just know I'm big on saving and investing and not spending much. I'd love to convince everyone I know that becoming FI is life changing, but I learned in the early years that it can be a tough sell for some reason. I think everyone needs to come to it on their own, so mostly these days I keep it to myself unless I can answer specific questions for a friend that they initiated.
Investing
You rub a magic lamp and an evil genie pops out and says this: "You must pick one, specific investment to have all your money in for the next decade!" What do you pick?
Toss-up between CryptoKitties and Dogecoin…(kidding, it's probably boring old VTSAX)
Evil genies aside, what is your investing strategy? Stocks? Index funds?? Real estate??? Crypto????
Almost 100% Index Funds. I appreciate the writing of people like JL Collins in illustrating how a simple choice can also be an effective one. I have put aside some cash for real estate though, and there's a decent chance we end up with our first rental property in the next year. We shall see…
What is your favorite money management tool? (Yes, you can include your affiliate link.)
The ever recommended PC is great and all (especially if you want affiliate money), but I like to feel like a rebel, so I'm going to recommend the ol' fashion spreadsheet. I use Mint because they've got a decade worth of my transaction history, but I also love to play around with spreadsheets and make my own formulas and charts. Shoutout to Anita whose chart I've stolen and adapted and love updating monthly.
Money
Do you track your spending? If so, how?
I wanted to answer this one just because tracking spending is the first step that literally everyone should take. If you're not tracking spending, nothing else you do from a financial standpoint will be as effective as it could have been. For example, a higher salary can easily get frittered away without you realizing it if you aren't tracking where your money goes every month. I use spreadsheets and Mint, as mentioned above, but I'd recommend people use whatever is easiest for them, as long as they do it.
What is your worst money mistake?
My first ever blog post was a long one about the $9000 dollars I lost by cluelessly investing with a financial advisor. The TLDR (too long didn't read) is that mutual fund fees can be devastating. Thankfully, I corrected the mistake after a few years and now love my low-fee index funds.
Your best friend tells you that he just got a raise at work and is going to buy a new car to celebrate. His current car is in perfect working order. How do you react?
Oh god, this is deceptively tough. On the one hand, objecting to the idea is almost never going to help. I'd probably be internally screaming, but I'd do my best to point out alternative uses for the money and alternative car options. Judging by past experiences though, I'd end up biting my tongue after my suggestions went nowhere and then just be sad when he went ahead and purchased the car anyway…<single tear>
Travel
Ideal vacation: road trip, beach, mountains, forest or city?
I really like to get a good rotation of each of these because I think they all bring something to the table. If we're talking pure relaxation though, it's tough to top a beach house outside of the peak season when the beaches are empty and you can just enjoy listening to the waves.
What travel destination is highest on your bucket list?
Japan, for sure. The history, the varied environments, and the food…I want it all.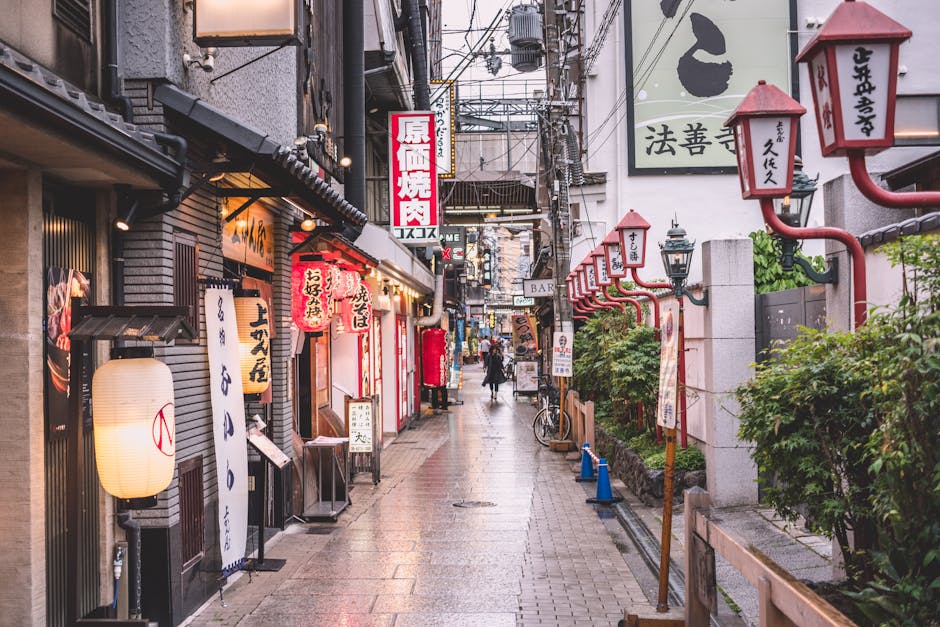 Random Silliness
If you have a magical power that allowed you to change one set of beliefs in others, what would you choose?
I'd get rid of the idea that purchases bring happiness. We all know the cliché that "Money doesn't buy happiness", but as a society we completely ignore it. A big deal has been made out of Millennials buying less "stuff" than previous generations, but often spending on "experiences" is just another way of looking for fulfillment through consumption. It's an endless cycle that has us working more than we need to so we can buy more than we need to. If we could all realize that creation is more fulfilling than consumption and focus on improving areas like social connections, skill development, and autonomy in our lives, we'd be a much happier and healthier society.
If you were a dinosaur, what kind would you be and why?
Pterodactyl, because flying is where it's at, but I'd insist on dropping the silent p.
Name one living person that you look up to. Tell us why.
Bill Gates, he's reformed from the cutthroat businessman (at least that's what we used to see him as) and realized that he has more than he'll ever need. He isn't wasting it on an ego project (Blue Origin, I'm looking at you), but from a cost-benefit standpoint is seeing how he can do the absolute most good for the most people. I hope more of the 1% sign on to his giving pledge.
Elon Musk: Crazy megalomaniac or a brilliant guy who is changing the world?
Favorite beer? Favorite pizza place? (this is a throwback to the original series)
I like a nice porter or stout, but I'm not wedded to any one in particular. Just keep those hops away from me! Pizza- gotta be Pete's in DC which is sadly now replaced by a Wawa.
What is the best movie you've seen recently?
RBG– That woman is a real live superhero and certified badass. I haven't seen it yet, but I suspect "Won't You Be My Neighbor?" will also be right up there on my list.
That'll about do it for me, that's definitely more than 10 questions, so I'm amazed if the readers stuck around this far… Thanks a bunch for letting me join in on the fun, Mr. 1500!
And thank you Mr. Aardvark for participating! Find him at Aardvark Advisor and on Twitter.
Join the 10s who have signed up already!
Subscribing will improve your life in incredible ways*.

*Only if your life is pretty bad to begin with.