On Monday, Leif from Five Year FIRE Escape guest-posted with his thoughts on buying a ball and chain, errrr home. Today, he's back to answer my 10 Questions.
Leif is quite the character who has ambitions to become a toned-down Elon Musk. Perhaps on Ambien…
Take it away Elon, errrr Leif!
There are approximately 476,492,292,928 personal finance blogs last time I checked. Why should we read yours?
There are 3 things that make me, me and they come out very strongly in my blog:
I write for people who are busy and don't feel like they have any spare time because that was me. I work very aggressively to conserve my time. If something takes up time, I'm not doing it and I didn't do it to get to my FIRE.
So all my advice is minimally time invasive. VERY minimally. If you feel like you are busy pre/post FIRE I'm your man to fix that while getting through the goalposts.
I'm into real estate and have some cool tips for using that for FIRE. I'll get to that later.
I think people focus too much on the retirement part of FIRE. I put effort into making my job amazing for FIRE and will teach you too. I was also somewhat high up in management so I know the other point of view and how to abuse that knowledge.
That super job also feeds into my powerful stealth wealth techniques. They are patent pending. Don't read them elsewhere, you will explode. That's how patents work. I'm in tech, I know these things.
I should also say that I didn't know there were so many blogs when I decided to start blogging. In fact, I had never heard of FIRE. I live under a rock. But it's a nice rock. Secretly, I'm a giant hobbit…it's why I hide my true identity 🙂 (I made a guide for it though!).
What is your greatest strength and/or weakness?
My greatest strength is seeing how everything fits together. I didn't know this was a strength of mine until I had worked for a few years.
Other people just didn't see the full set of consequences or opportunities that were in front of them. Somehow I see it and I have no idea why.
It ended up with me getting promoted when I worked and makes for some really awesome blog posts but it causes some issues as you'll see next.
What is part of your blog that you wish you could do better?
I have one fundamental flaw in my ability to run a blog. It's my strength (see what I did there?? Standard interview technique, my strengths are my weaknesses). I see how everything fits together so I can never release a post that doesn't take everything into consideration.
My posts are not gigantic though. No one wants to spend 30 minutes reading a blog post but before I release something I will have a pile of spreadsheets proving that what I wrote is true and testing different ways to break my theories.
Then after enough thinking, I will determine the one or two critical things you need to focus on to succeed. People need to know what to focus on, otherwise, the learning is pointless. Life is complicated, everyone knows that. I break it down to what really matters…but…
I release new posts. Reeeeally. Slooowly.
That is not a great thing for blog success. I make a new post every two weeks at best.
Oh well! I think the quality level is pretty awesome. Whatever *said like that girl from Clueless*
What do you do for a living?
So I ended up in Management in High Tech. I didn't make a pile of money but I didn't do badly. I still kind-of have that job part-time because through effort, I made that job really great and don't want to leave.
I think this is good for my readers because:
I recommend finding a job you like and transform it into a better job that you don't really want to leave.
Then convince your boss to go let you go super part-time, making your job even better.
Live in FIRE bliss with covered healthcare, extra money, and only the good work bits left over.
I was that boss once upon a time so I can teach you how to convince your boss to let you do the same!
Do you rent or own? What are your thoughts on homeownership?
I own my house and a pile of rentals too. While my house has gained a lot of value and it's nice, I think it might have been one of my worst uses of money.
If I were to just live in my house forever like a normal person, my house would be great. As a FIRE person, I'm not tied down by a job so I can travel A LOT.
I still have to pay my gigantic mortgage while I'm away, and moving out or selling it is a lot of work. Paying it off isn't my style either.
So I don't recommend it if you want to travel. Either house hack, flip houses or rent once you're free from work every day. Right now, it's a ball and chain.
Stocks? Index funds?? Real estate??? Crypto????
Crypto is insane. I don't get it but I wish I bought in and became a billionaire magically.
I follow more 'known results' kind of investments. I am very into real estate because I think it's great. Huge loans, low rates, lots of income, automatically adjusts for inflation and the volatility balances out once you have enough. All great things. Real estate is great.
However, there are two big problems with it. You have to get enough money to buy a house and you need lots of other liquidity in case things get dicey. The values are all huge too in real estate so you need a lot of liquidity to be safe. Simply put, if you have too many vacancies at once you might go bankrupt. I had a month once with an unplanned extra $10,000 of expenses!
The solution; have a stock/bond investment buffer which is all in index funds either through my own accounts or with a robo advisor. 
I have maybe 2/3rds of my money in real estate in some way and the rest in normal index stuff. I also have a lot invested in Pokemon cards…just waiting for that retro come-back.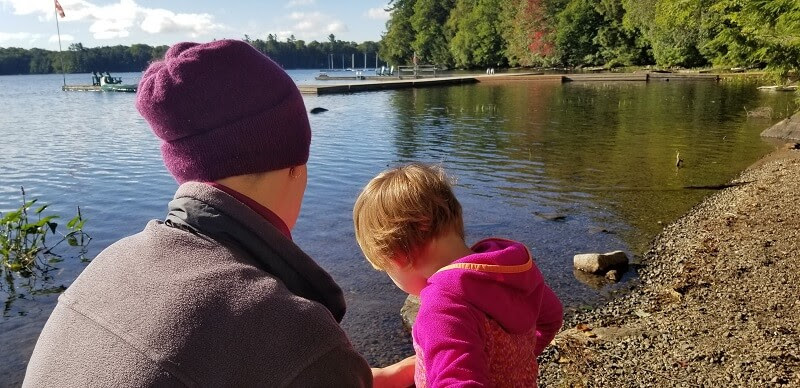 What is your favorite money management tool?
It's not Personal Capital. *Gasp* right? Here's my thing. I want to save my time so I'm not going to use excel or paper and I don't have enough accounts to bother linking with Personal Capital.
My favorite tool is a huge game-changer in the rental property space.
Landlord Studio (use my link for 2 months free! There are no sign-up fees either so there really is no downside).
Tracking all the bills, tracking rent, paying things and issuing late rent notices is death by papercuts. Landlord studio automates all of that.
It's amazing and incredibly cheap (It's 1$/month/unit! I don't understand how it's so cheap) AND it's an app so you can do all your landlording work while on the toilet. In the end, it can transform something that can become similar to a full-time job into something you can do on the can.
I love this app. If you have a rental and you don't have this, you are insane.
I'll toss this in too. Tracking rental property money is nice but you have to know what you are doing in order to not actually go bankrupt. So I helped launch and amazing program over at SparkRentals about how to use rentals to get to FIRE faster. It's a really good program, with a huge pile of amazing free addons!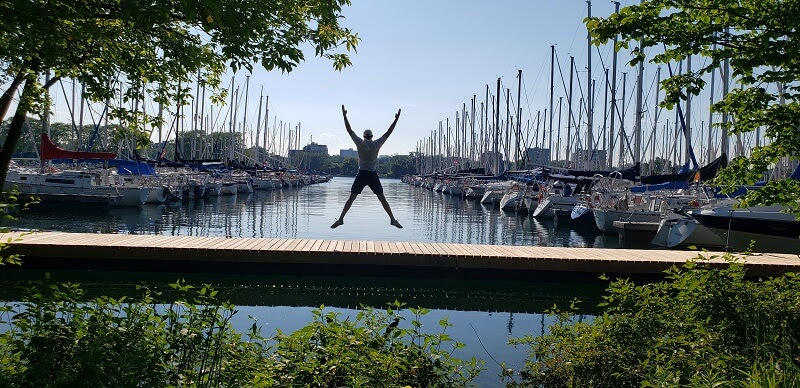 Brian is a friend of mine and since I helped him launch it, I get a mega coupon for $200 off if you go through my link.
I think I am the only person in the world with a super coupon like that and he will certainly cut me off as soon he realizes how I'm just handing it out and how much money it causes him to lose. 😛
I do recommend you take it. The course is amazing if you are in, or thinking about rental properties and it's especially geared towards early retirement.
Do you track your spending?
No! Ahhh! I hate tracking my spending. For real estate, it's useful because it's an expense that lowers your taxes. For home, it sucks up time (which I hate) and if anything it just makes me feel bad at the end of the month.
Instead, I control my spending by motivating myself. I always have a dream on the go and I motivate myself with it. I don't 'save money', I invest in my dreams.
It's more positive, fun and powerful that way. Plus I have special techniques to actually make those words I said into something actionable. 🙂
My wife and I tried budgeting once but it almost destroyed our marriage. Never again.
What is one post that you've written that you wish would have gone viral?
I have noticed an odd effect that I need to understand. The less I care about a post the more viral it is. I should just get drunk and start posting for my best success I think. This and this are the two posts I thought were the cheekiest but they have the best viewership.
I would like for my post on creating and using motivation to be the most viral if I could choose. Motivation is ground zero for accomplishing anything hard and if you don't know how to control it you aren't going anywhere. I really want people to know how to control it.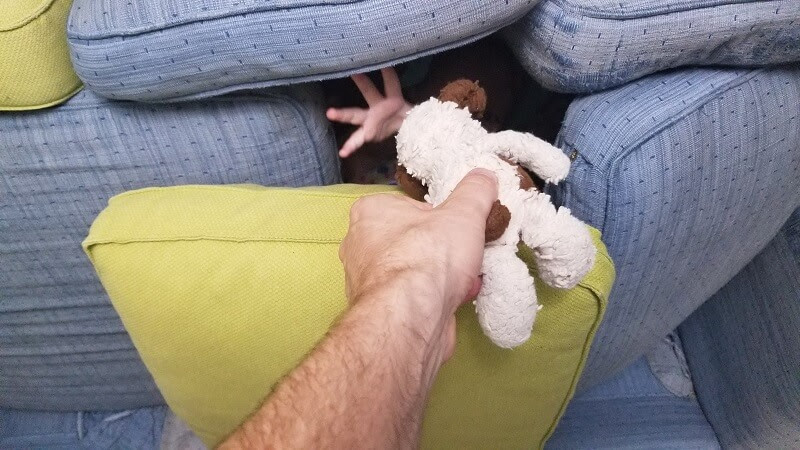 How is the world going to be better because you lived?
This one is near and dear to my heart. I have never invested or saved money in order to retire.
I wanted to quit my job to do something that was more important. I had one big event where I realized those two parts of my life couldn't coexist as is, so my job had to go.
I started saving in my early 20s before I had any FIRE dreams because I wanted to save the world. Throughout my life, I have always volunteered. Habitat for Humanity, Greenpeace, Local Nature cleaning things, Engineers without Borders but they all seemed like they lacked money more than people. So I wanted to get a lot of money and use it to solve the issues that mattered to me.
Having said that, I'm not super moved by a cause at the moment. For years I have just kept building up money so that once something really moved me I can pour my time (because I don't have to work) and my finances into it (because I have lots of money now).
Until I find that cause I have taken up trying to help free people from work in the FIRE movement. Modern work is stupid and ruins everyone's lives.
I have been waiting for some powerful inspiration to strike me for 10 years. Now with my increased free time, I plan to start hunting down something that will really motivate me to help.
I do have one plan. I have houses that I rent to some poorer folk. Once I stop having kids I plan to start trying to help my poorer tenants out of poorness. The current plan is by letting them skip/delay rent payments if they take some school to improve their lives. I haven't done it yet though.
What is one unique thing you're doing to raise your kids to be financially smart?
I don't hide any of my finances from my kids. They see all the numbers and sit on my lap when I pay the bills. This makes them more fluent with money matters which is the first step to me. Then I encourage them to save with some gimmicks.
My family all has financial goals. My kids do too. I told one that while they could buy some candy now. If they save up they can buy twice as much in bulk, and if they wait until after Halloween they can buy twice as much again because it goes on sale.
They follow through 50% of the time with delayed gratification but I'm happy with that. 🙂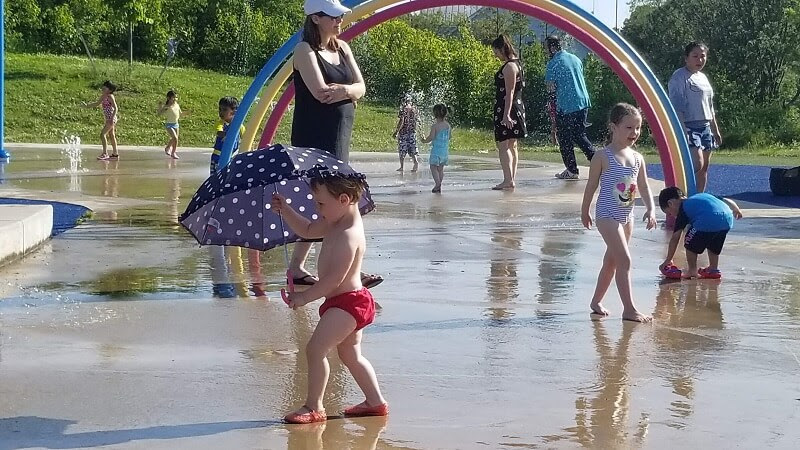 Weird questions:
Favorite beer?
I like beer but I'll go a different way with this. I drink whatever. I'm not picky but it has to match the situation. Party time? Tequila. Relaxing on the patio? Smooth Tequila. Fancy outings? Fancy Tequila. Like I said, I'll drink anything…as long as it's Tequila.
Elon Musk: Crazy megalomaniac or a brilliant guy who is changing the world?
I love Elon Musk. He's attained financial independence and with that stability, he went crazy, started a few insane companies, smokes weed on TV and tweets on Ambien. He's great. He's the FIRE king as far as I see it.
I plan to become a toned-down version of him in my future. Using my financial independence to achieve things that matter to me. Maybe I'll tweet on Ambien too, just to get in the mindset.
Read more at FiveYearFIREescape.com, on Twitter or Facebook. 
Join the 10s who have signed up already!
Subscribing will improve your life in incredible ways*.

*Only if your life is pretty bad to begin with.